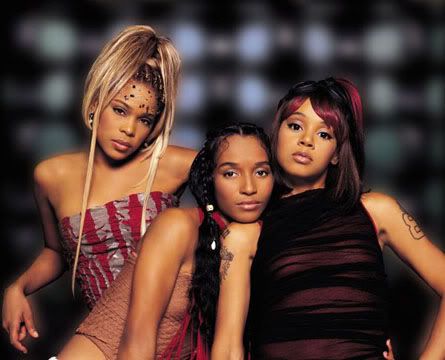 TLC singer Tionne "T-Boz" Watkins appeared on the Mo'Nique show recently, where she spilled the beans on the groups shocking past, revealing an incident in which herself, Chilli, and Left Eye held Arista President Clive Davis hostage after the label ripped them off. Check it out below.
OMG TLC are just too real, they aren't my favourite girl group for nothing. Yesterday Tiffany Evans tried to tell you all about the bullshit that goes on behind-the-scenes of your favourite stars, and now we find out that TLC and a bunch of girls that were locked up with Left Eye held the Arista office and Clive Davis hostage at gun point. This is just one reason why we really need to open up our eyes to the industry and look at the fuckery that is going on right under our noses.
It's not unusual for artists to get ripped off by their labels, and the fact that TLC only got 50k a piece out of $75 million is no surprise, but it's amazing to think that they actually went in there with guns demanding their money, and that this was all kept hush hush till now.
What else is going on that we don't know about?
Before I go, God bless CrazySexyCool and TLC! The best that ever was!